KDX-KQX SERIES
The KDX / KQX series is a range of premium quality, compact size, high power amplifiers designed for live performance use as well as for permanent installations. The Class D amplification and a resonant switch mode power supply makes those models very efficient, with dramatically reduction of power consumption, room air temperature conditioning and mains cable size distribution.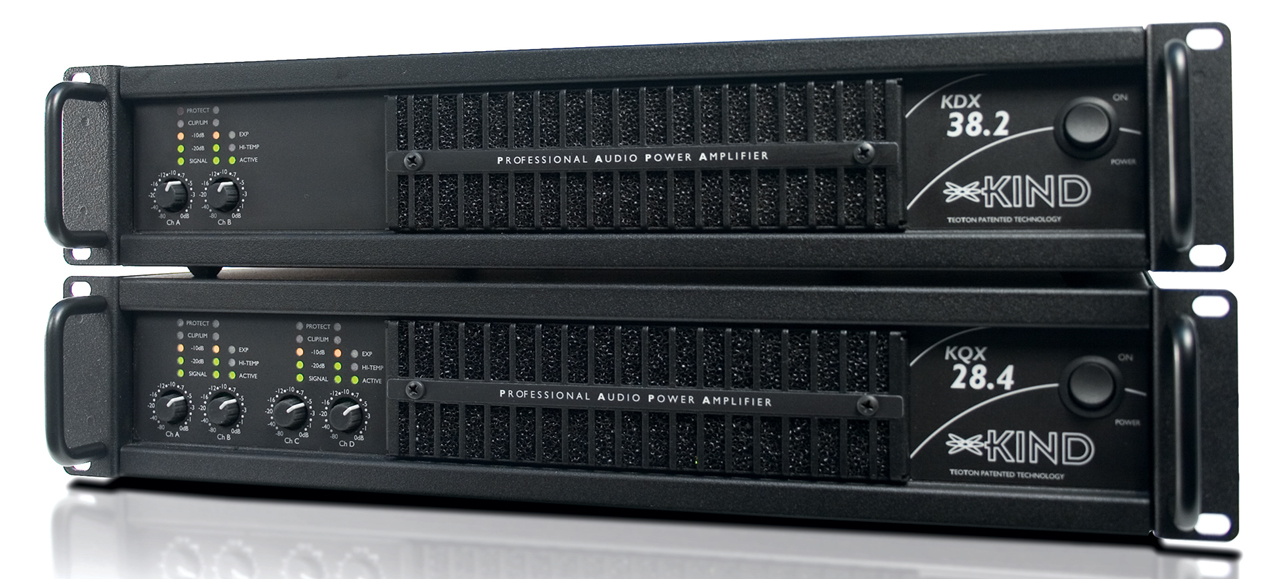 KDX38.2  |  KQX50.4
KDX34.2  |  KQX28.4
KDX30.2  |  KQX22.4
KDX24.2  |  KQX16.4
KDX18.2
DDX-DQX SERIES
The DDX / DQX series was designed for the most demanding live audio users, whether in touring rigs or fixed installations. The class D amplification and the universal regulated switch mode power supply with PFC (Power Factor Correction) was an innovative step forward in that time for efficiency and sound power stability.

DDX3842
DDX4022
DDX3622
DDX3222
DDX2422

DQX6044
DQX4844
DQX4044
DQX3044
DQX4024
KDL SERIES
The KDL series, was the first step of KIND audio into Class D amplification, mixing a switching output stage with a linear power supply. The series has been designed to fit the market of installation.

NWX SERIES
NWX models was first released in the year 2000, has been designed with the objective to reduce weight and improve sonic transparency, noise and versatility, further to incorporate the ultimate protection systems. An high efficiency Switch Mode Power Supply has been used as modern solution for the weight reduction. The NWX 5.0 DMV (dual mono) and the NWX 3.4 has been largely used in touring sound.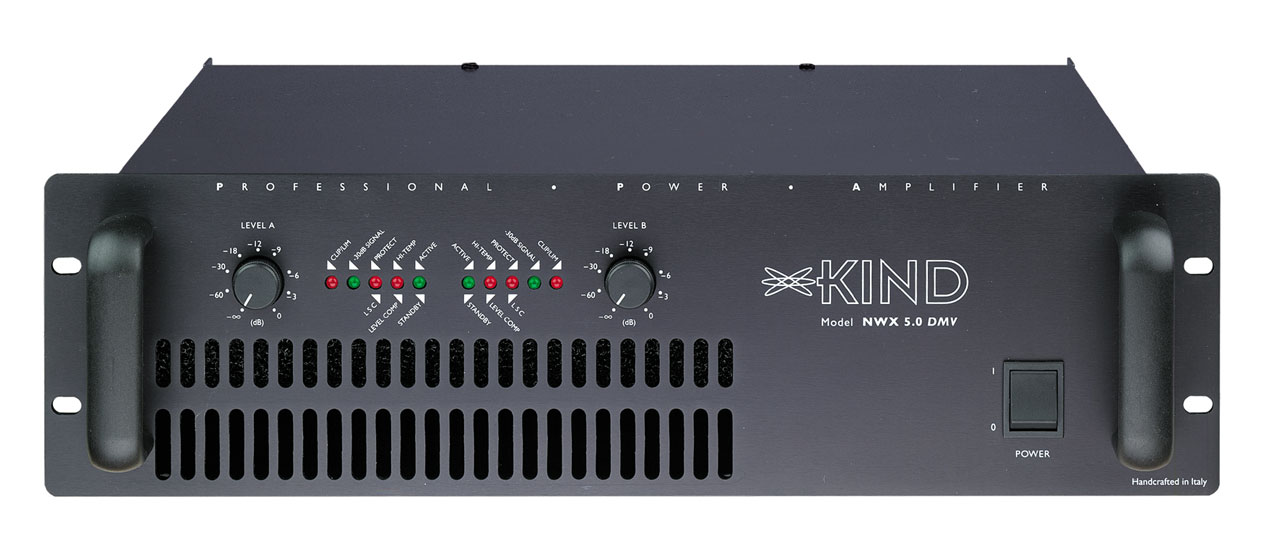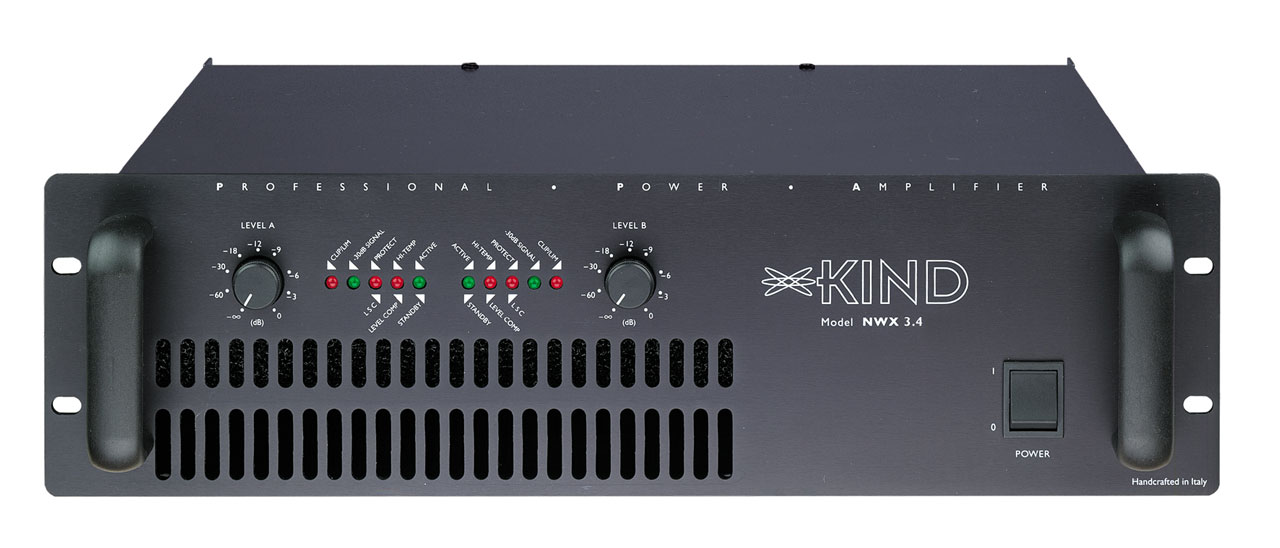 K SERIES
The K series represents the entry level for that time, and one of the first line to intruduce a 4 channel version (now so common). The state-of-the-art A/B circutry made them really appreciated for a superb sound quality  in high quality installation & studio monitoring system; rock solid reliability made the rest to make the series very appereciated.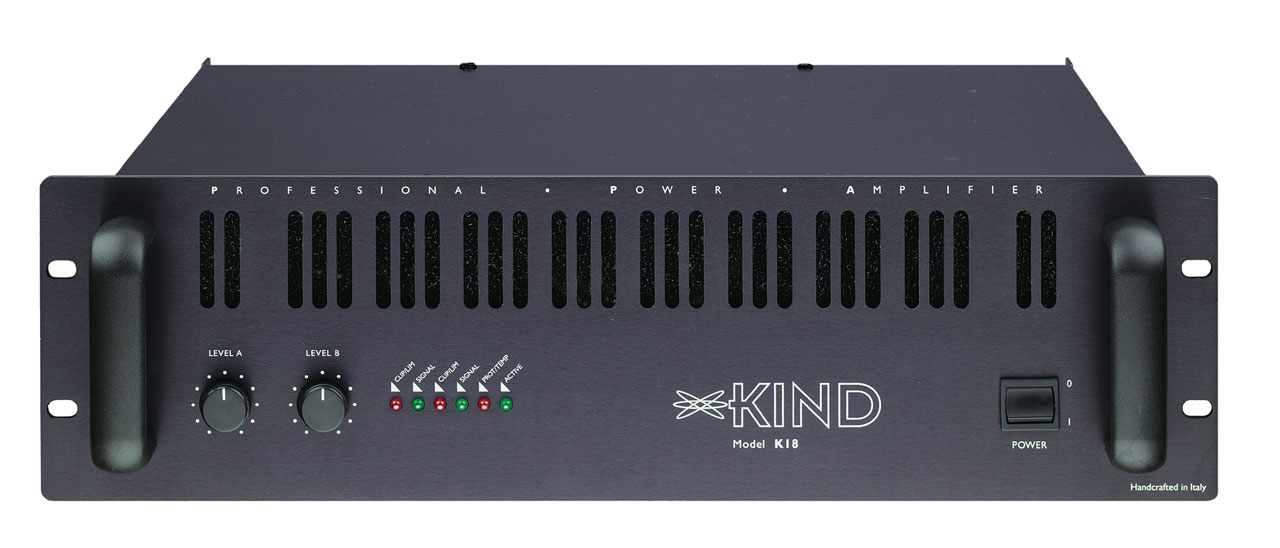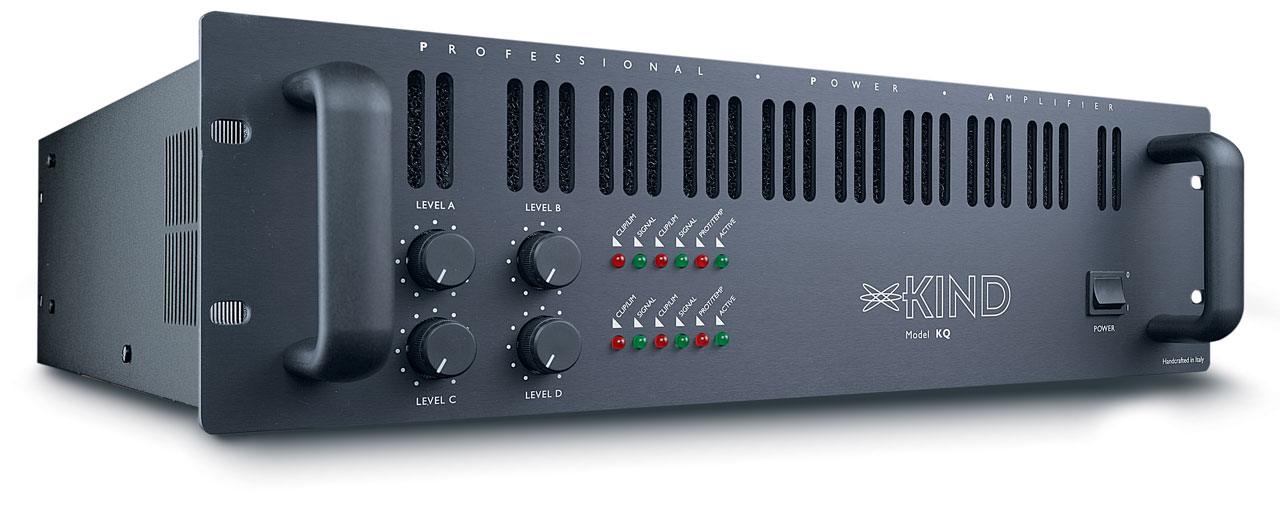 XT SERIES
The XT series represents state-of-the-art in professional quality performance. Used in high quality installation & touring sound systems, the world over throughout the past decade and more, rock solid reliability and a reference studio sound are the strongest point of all models.